Our Team
Betty J. Schuster, CFP®, AIF®
Financial Advisor
(573) 446-0389, ext 212
betty@schusterfinancial.com


As Founder of Schuster Financial Services, LLC, Betty leads a team of five professionals and acts as the key driver in the strategic development and culture of the firm. As lead Financial Advisor, Betty develops and implements comprehensive investment plans based on each client's long-term financial goals.
Prior to starting the practice, Betty was Vice President, Financial Services for a local bank in the Managed Trust and Investment divisions. She has more than 35 years of investment experience, has earned the CERTIFIED FINANCIAL PLANNERTM (CFP®) professional designation from the College of Financial Planning, and is an Accredited Investment Fiduciary. Betty attended the University of Missouri graduating Cum Laude with a Bachelor of Science degree. She holds a Life & Health Insurance license, as well as her Series 63, 65, and 7 registrations.
Betty is affiliated with many professional groups such as NAIFA and FPA. She currently serves as Chairman of the Board for a regional property and casualty insurance company and is a member of the Columbia Area Estate Planning Council. She also served on the Columbia Chamber of Commerce Board of Directors, Columbia College's Community Campaign, Boone County Constitution Committee, United Way Board of Directors, Campaign Co-Chair of the Heart of Missouri Girl Scout Council, Mid-Missouri Chapter of The Society of Financial Service Professionals, and many volunteer positions within Woodhaven Learning Center.
Betty and her husband, Larry, enjoy spending time at the Lake of the Ozarks with their family including their son, Turner, and his wife, Kim; and their son, Seth, his wife, Jessica, and grandson, Adam.
Certified Financial Planner Board of Standards Inc. (CFP Board) owns the certification marks CFP®, CERTIFIED FINANCIAL PLANNER
TM
, CFP® (with plaque design), and CFP® (with flame design) in the U.S., which it authorizes use of by individuals who successfully complete CFP Board's initial and ongoing certification requirements.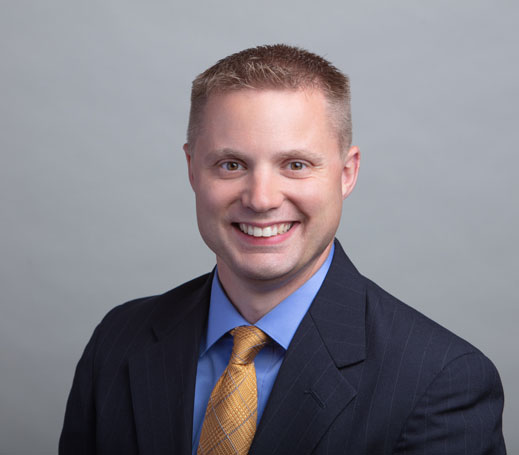 Turner Schuster
Associate Advisor
(573) 446-0389
turner@schusterfinancial.com
Turner is an Associate Advisor for the Schuster Financial Services team. Betty and Turner drive the strategic development and growth of the firm. Turner helps to build client investment strategies, provide investment advice, and revise financial plans based on market conditions and changing client needs. In addition, Turner oversees the firm's compliance requirements and day-to-day team operations including ensuring the team's progress toward established objectives, timelines, deliverables, and quality standards.
Turner joined the Schuster Financial Services team in 2019 serving in a compliance and operations role. Prior to joining the team, he worked for the Columbia Police Department as Officer and Sergeant.
Turner earned his Missouri Health & Life Insurance licenses, as well as his Series 7 and 66 registrations. He graduated from the University of Missouri-Columbia with a Bachelor of Arts Degree in Political Science and Minors in History and Agricultural Economics. He earned his Master's Degree in Public Affairs in 2014.
Turner was born and raised in Columbia, Missouri. Away from the office, he enjoys hiking, fishing, and participating in canine sports, such as barn hunt, with his dogs Cullen and Oakley. Turner frequently serves as "horse show husband" for his wife, Kim, and horse, Score.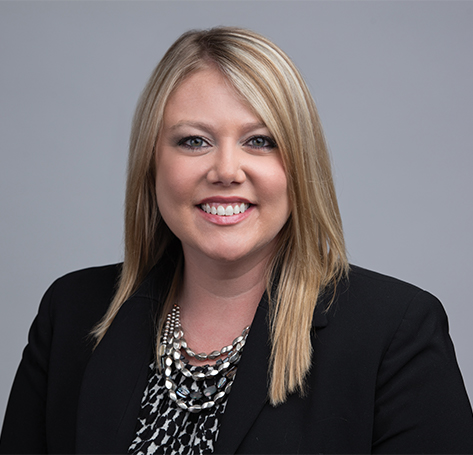 Leah L. Flaspohler
Paraplanner
(573) 446-0389, ext 213
leah@schusterfinancial.com

Leah is a Paraplanner with Schuster Financial Services. She uses her investment knowledge and experience to assimilate creative ideas and recommend solutions for the development of clients' financial plans. Working alongside Betty, Leah identifies appropriate products and builds the comprehensive plan for client review and implementation. Leah is responsible for client meeting presentations and oversees the course and management of the financial plan, including executing trades, coordinating investment transactions, and answering client questions. Leah continually works to build personal relationships with clients—her goal is to see clients living confidently and securely in retirement. She believes in, and delivers on, the firm's core values — Service Excellence, Integrity, Friendly, Compassion & Empathy, Teamwork & Accountability, Continuous Learning, and Structure — every day.
Leah began her financial services career in 2007 at MetLife working as an Administrative Assistant, Business Operations Manager, and Junior Financial Advisor. She joined Schuster Financial Services in 2016 and holds a Life & Health Insurance license, as well as Series 6, 63, 65, and 7 registrations. She attended Drury University in Springfield, Missouri, where she received her Business Administration, Psychology, and Global Studies degrees, and played on the Drury Women's Golf Team.
Leah is a member of the Optimist Club of Fayette, serves her church, and volunteers time helping the local golf course with leagues, tournaments, and youth programs. She also served on the Board of Directors for Woodhaven Learning Center in Columbia.
Leah was born and raised in Fayette, Missouri. She and her husband, Todd, have two children, Jillian and Christopher. Outside of the office, she enjoys golfing, fishing, reading, and spending time with her family.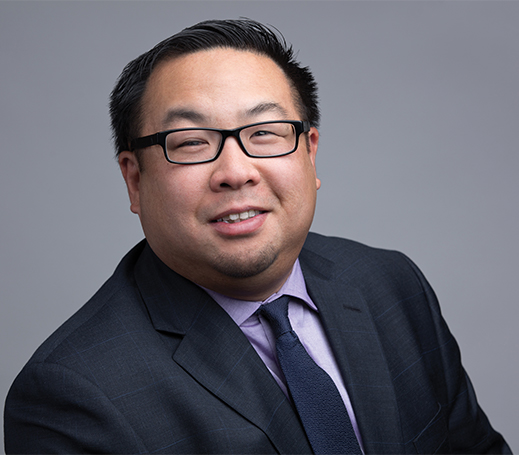 N. Dan Yuen
Office Coordinator
(573) 446-0389, ext 210
dan@schusterfinancial.com
As Office Coordinator, Dan is the first point of contact when clients call or visit Schuster Financial Services. His sincere and helpful manner is key in providing the firm's "World Class Client Experience." Dan fosters a positive work environment and allows clients to easily engage with him and the team. In addition to supporting Betty's administrative needs, Dan coordinates all facets of the firm's events, workshops, and functions. He provides general office support to keep the office running as smoothly and efficiently as possible. Serving as the firm's "technology expert," Dan acts as a liaison to the firm's outsourced technology vendors.
Dan joined Schuster Financial Services in 2010 and holds a Life & Health Insurance license. He attended the University of Missouri where he received his Bachelor of Education degree. He currently volunteers at The Food Bank for Central and Northeast Missouri.
During his spare time, Dan enjoys playing recreational sports, trying new recipes, and traveling with his wife, Angie. They both enjoy attending as many Cardinals, Blues, and Mizzou games as time (and budget) will allow.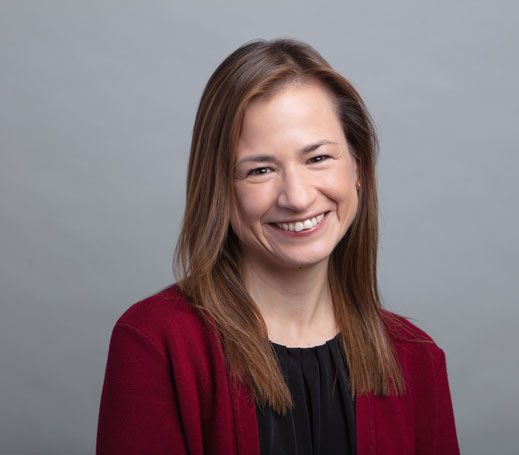 Marisa Barrier
Account Implementation Specialist
(573) 446-0389, ext 219
marisa@schusterfinancial.com
As Account Implementation Specialist at Schuster Financial Services, Marisa works diligently to manage the business and service processes associated with opening new accounts, including making investment transfers and overseeing the underwriting for risk-based products. She works with the team and business partners to ensure that clients' financial plans are being implemented correctly and in a timely manner. Her close attention to detail and follow-through provides clients with confidence and peace of mind.
Prior to joining the team in 2020, Marisa worked in the financial services industry as a trust assistant at Central Trust Company. Before that, she was a full-time homemaker and homeschooling mom. Marisa earned her Bachelor of Arts in English from Southwestern University in Georgetown, Texas.
Marisa grew up in Dallas, Texas, and has lived in Columbia for over 20 years.
Away from the office, she enjoys working out, riding her bike, hiking, and spending time with her grown children, Matthew and Autumn.